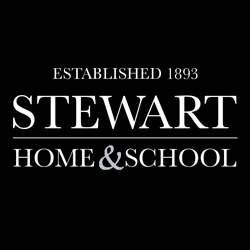 Stewart Home & School
Executive Director / Admissions
Sorry, this job has expired.
Frankfort, KY
STEWART HOME & SCHOOL
Frankfort, KY
Executive Director/Admissions
Seeking candidates for Executive-Level position at a private, residential school for 320 intellectually and developmentally-disabled adults.
Stewart Home & School is situated on a beautiful 850-acre bluegrass farm in Frankfort, KY.
The mission statement of our company has been the same for 128 Years: "The complete and total care of our residents and the fulfillment of their Physical, Educational, Social, Vocational and Spiritual needs."
Requirements:
Masters Degree preferred in one of the following areas:
Business, Education, Management, Psychology, Special Education.
Excellent communications skills. Some travel.
Excellent Salary and Benefits Package with Relocation Allowance.
Apply online with resume, cover letter with salary requirements.
"Special Care for Special People"
EOE
mez2mkk9jw5m
114223535