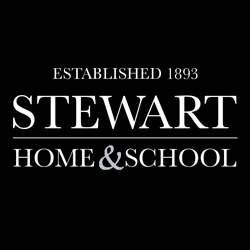 Stewart Home & School
Recreation Assistants - Part-time
Sorry, this job has expired.
Frankfort, KY
Stewart Home School
Serving Special Needs Individuals for 127 Years!
We need YOU on our team: Recreation Assistants - Part-time
Consider supervising our students during their recreational periods two or three short evening shifts through the week. (Example: 5:45-7:45pm) AND one of the following options:
Option 1: Every other weekend (Saturday & Sunday) 8:15am-7:45pm
Option 2: Every Saturday 8:15am-7:45pm
Option 3: Every Sunday 8:15am-7:45pm
Option 4: Every Weekend (Saturday & Sunday) 8:15am-7:45pm
Will consider other schedules...
*Two meal breaks for long weekend days*
Qualifications:
Must be at least 21 years of age.
Must have good work record, clean background check and good driver records.
For more information, please call.
See apply buttons to attach resume/work history using the quick apply method and for phone number.
Applicants: Please provide personal e-mail and telephone number.
No walk-in interviews, please
EOE
6ge6t9uvqpfc
134699367