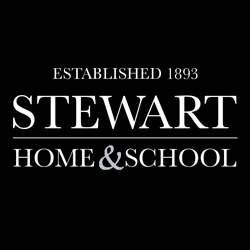 Full-time House Manager or Couple
Sorry, this job has expired.
Frankfort, KY
$29,000.00 – $31,000.00 Annually
Stewart Home & School seeking a Full-time House Manager or Couple!
Sign-On Bonus plus $29,000/$31,000/year!
Plus Free Housing, Meals and More!
If TLC is your specialty, we need YOU!
Consider a unique and rewarding opportunity for a live-in Manager/Caregiver at a private, residential school and home for intellectually challenged children and adults. Ideal full-time candidates would live on the beautiful 850-acre campus in Frankfort, KY.
Regular Full-time Schedule: 3 weeks on, 1 week off (8-hour work schedule per day with overnight (sleep time) required.)
Part-time Schedules also available, i.e. one week per month or weekend shifts.
Must have clean background, solid work history and good references.
Excellent salary and benefits package with extras: housing, meals, utilities, cable television, wi-fi, use of school fitness center in addition to traditional full-time benefits.
For more information and/or to schedule an interview, please call Machele Lawless or Melissa Ford - see apply buttons for phone # and/or attach resume using quick apply. Please provide personal e-mail address if available.
EOE
58518118