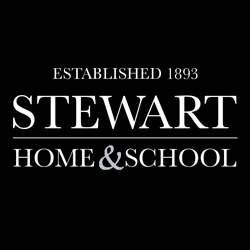 IT Specialist
Sorry, this job has expired.
Frankfort, KY
Stewart Home & School, Frankfort, KY is seeking a Full-time IT Specialist.
Excellent Salary & Benefits!
Consider a truly unique and rewarding key position at a private, residential school and home for intellectually-challenged children and adults.
The ideal candidate will have excellent interpersonal and technical skills for this position which offers a variety of duties—including interacting with our students on a daily basis.
Primary duties include but not limited to:
• Computer Set Up, Troubleshooting, Repair
• Monitor Internet Restrictions/Usage, Virus Protection
• Computer and Website Maintenance
• Purchase Computers, Printers and Associated Supplies
• Manage Company IP Phone System/Cable Television Plans
• Oversee Wireless and Wired Networks
• Assist Staff and SH&S Students with Software Q&A
• Manage Servers and Networking Equipment
Qualifications:
Successful candidates must have a good driver record, excellent background check and be able to lift up to 75 lbs.
To express interest:
Using quick apply method - attach resume with cover letter including salary expectations. Please provide a personal e-mail address, if available. May also fax - see apply buttons.
EOE
11421785