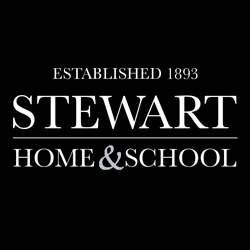 Live-In HouseParent​ / ​Caregiver
Frankfort, KY
Stewart Home & School is seeking a Live-In Houseparent/Caregiver!
Starting $29,000-$31,000/year plus...
Housing, Meals, and More!
Consider a unique and rewarding opportunity for a full-time Houseparent at a private, residential school for intellectually-challenged individuals. The ideal full-time candidate will live on the beautiful 850-acre campus in Frankfort, KY.
Retirees and Others Welcome!
Regular Full-Time Schedule:
• 3 weeks on, 1 week off
(8-hour work schedule per day with overnight (sleep-time) required.)
Excellent salary and benefits package with extras: housing, utilities, cable television, meals and use of school fitness center.
For more information and/or to schedule an interview, please call Machele Lawless or Melissa Ford - see apply buttons for phone # and/or attach resume using quick apply. Please provide a personal e-mail address.
EOE
26333556