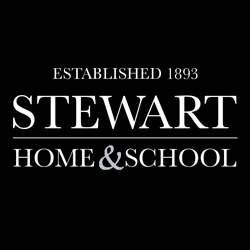 Nurse
Frankfort, KY
Stewart Home School
Looking for a Special Person

Nurse (LPN or RN)
Full-time

Unique and rewarding opportunity to join the Student Health Team of a private school/ residential facility for approximately 350 intellectually-challenged children and adults, on a beautiful 850+ acre campus in Frankfort, Kentucky.

Please send resume with cover letter indicating salary requirements.

For more information and/or to schedule an interview, please call.

See apply buttons to attach resume using quick apply method and for phone number.
Must have active LPN or RN license for Kentucky..in good standing, clean background check, driver's license/good driver record.
Regular schedule (Rotating)
Work week Starts Thursday and Ends Wednesday
Week 1: Fri. Sat. Mon. Wed. 8:00am-8:00pm
Week 2: Fri. Sat. Wed. 8:00am-8:00pm
Week 3: Fri. Mon. Wed. 8:00am-8:00pm
Week 4: Fri. Sat. Wed. 8:00am-8:00pm
Additional hours may be available - will discuss
15183