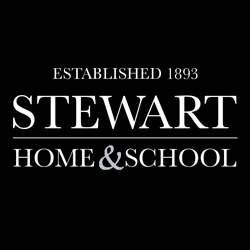 Recreation Assistants - Part-time
Frankfort, KY
Stewart Home School - Serving Special Needs Individuals for 127 Years!
We need YOU on our team: Recreation Assistants - Part-time
Make a change and Make a Difference!
Are you looking for meaningful part-time employment?
Consider supervising our intellectually-challenged students during their recreational periods two or three short evening shifts through the week.
(Example: 5:45-7:45pm) AND one of the following options:
Option 1: Every other weekend (Saturday & Sunday) 8:15am-7:45pm
Option 2: Every Saturday 8:15am-7:45pm
Option 3: Every Sunday 8:15am-7:45pm
Option 4: Every Weekend (Saturday & Sunday) 8:15am-7:45pm
Note: Two meal breaks for long weekend days
Qualifications: Must have good work record clean background check and good driver records.
For more information, please call.
See apply buttons to attach resume/work history using the quick apply method and for phone number.
Applicants: Please provide personal e-mail and telephone number.
No walk-in interviews, please
EOE
43759751